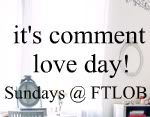 I hate to work out. I hate to sweat. On top of that, I sweat just walking through the house putting up stuff, since its
hotter than hell
been over 100 for many days here. Furthermore, when would I have time to work out even if I waned to? In the 15 min's I have to myself each evening after all mouths have been feed and butts have been cleaned? Or at the
ass crack of dark
early in the morning? I am not a morning person, and I already have to go to a counselor because I'm about to lose my mind over having not time to myself. Why would I want to cause myself pain in that free time? Or sweat?
Bottom line? I'm the only one in the office who DID NOT lose weight this first week. Not only that, I GAINED WEIGHT! What the freakin' crap!!
You would think with the control issues, the postpartum depression, and the OCD tendencies, I would jump at the chance to analyze, chart, control, and see results. Nope. I want to reward myself with yummy treats. I think this may be where the Zoloft is hurting me. I need anxiety to have the reaction to do all of those things.